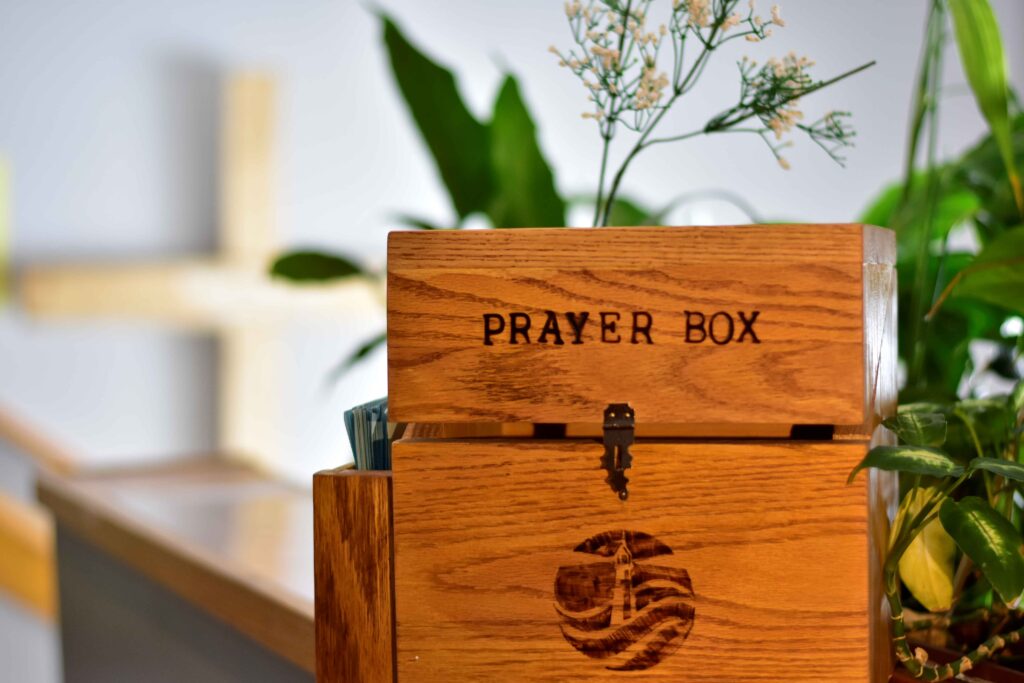 Most people, without even realizing, will pray using all different types of prayers while speaking to the Lord. The most important thing to remember to do while in prayer is to know that at that moment you are in His presence and communicating with Him, and Him in you. We need a strong prayer life with God to better our relationship with Him and in turn to have better relationships with those around us.
Prayer Partners
We have put a hold on our prayer partner time during COVID restrictions.
At Lakeshore, we value time in prayer. After every regular Sunday service, we have dedicated prayer partners at the front of the church ready to pray and encourage with you.
Lakeshore Prayer Chain
We have a prayer chain that circulates prayers regularly to our Lakeshore family. If you have a prayer need that you would like to be prayed for, send it along to the prayer chain. The email address is prayerchainlmc@gmail.com